Next Wednesday, we'll be bringing home the little guy below. Everyone, meet Angus, our new black Laborador: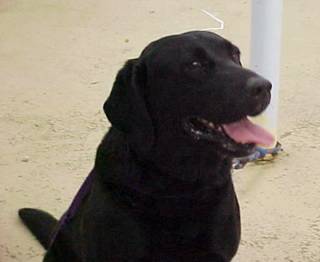 Black Angus

Matt found him at the
Chautauqua County Humane Society's
stray shelter. I'm not much of a pet person but I had to relent when Matt looked at me with big, puppy dog eyes. He's a nice dog. Angus, not Matt. He didn't bark the whole time we were at the shelter and he's already trained to sit and shake hands. The next step is to dog-proof our house and buy pet accessories (dog bowl, dog toys, dog food, dog treats, etc.). I'll take more pictures after he's here at home.